La jeune marque néerlandaise Fatboy, connue entre autre pour ses poufs XXL, créer chaque année l'évènement lors de la sortie de ses nouveautés. Les luminaires inventifs et récréatifs de la marque ne sont pas en reste ! Incontournable, la lampe à poser Edison the Petit doit son nom à l'inventeur de la lampe incandescente : Thomas Edison ! 
D'un seul bloc de plastique, vous pourrez aussi bien utiliser votre lampe Edison à l'intérieur comme à l'extérieur. Elle est rechargeable donc sans fil ! Pour toujours rester à la pointe des tendances, la célèbre lampe Edison the Petit se pare depuis peu d'abat-jour amovibles aux graphismes originaux et décalés.  
Dans le cadre de la collaboration exclusive de Fatboy & LightOnline, j'ai créé 5 « Copper Cappie » pour la marque Fatboy. Suite à un vote des clients LightOnline réalisé sur le site, MONSTERS et DRAGONFLY ont été élus, fabriqués et distribués en édition limitée pour LightOnline.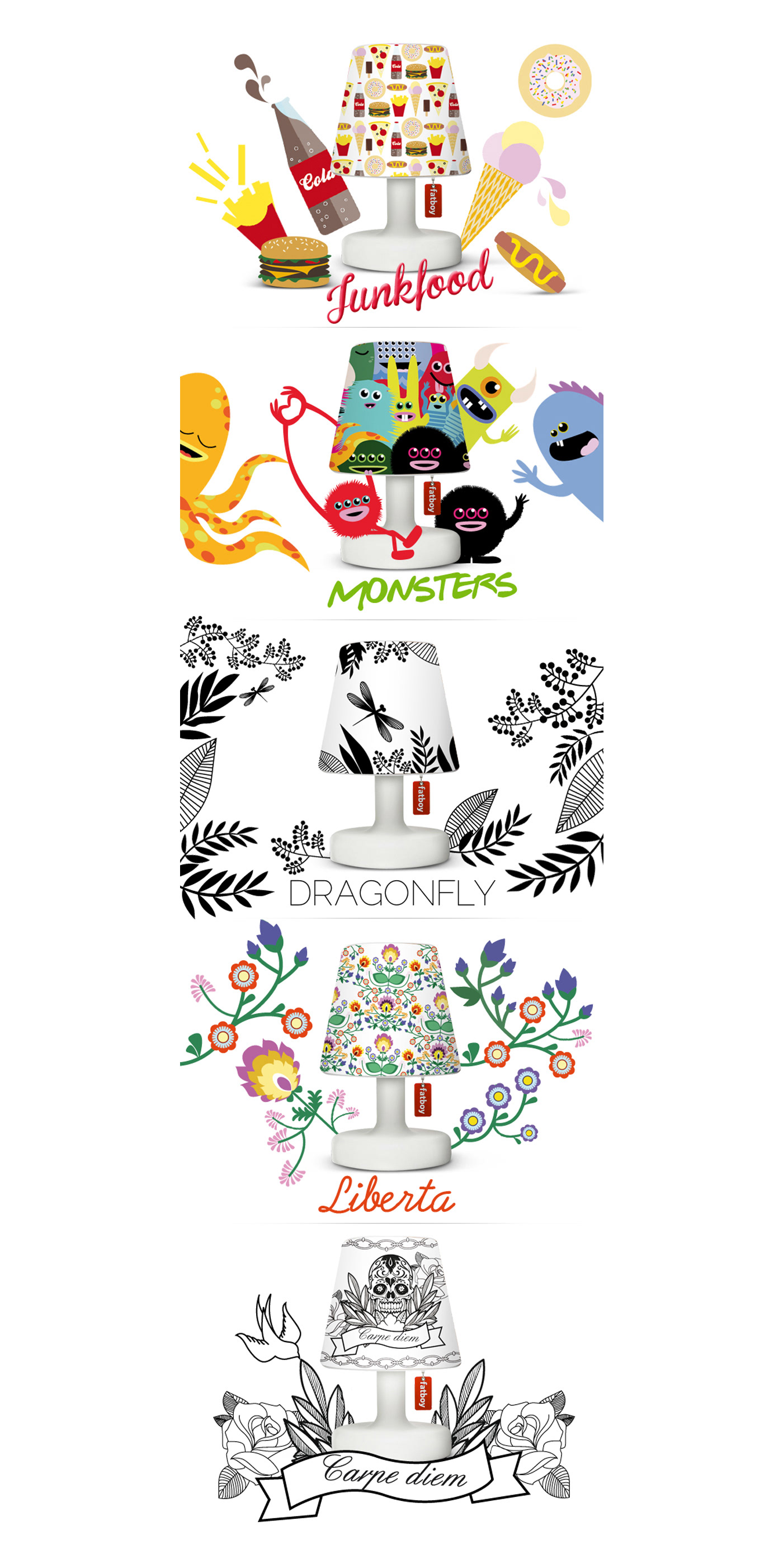 Crédit photo Céline Marks - http://www.lesdemoizelles.com